A successful home works with your day to day lifestyle and looks beautiful and effortless doing so.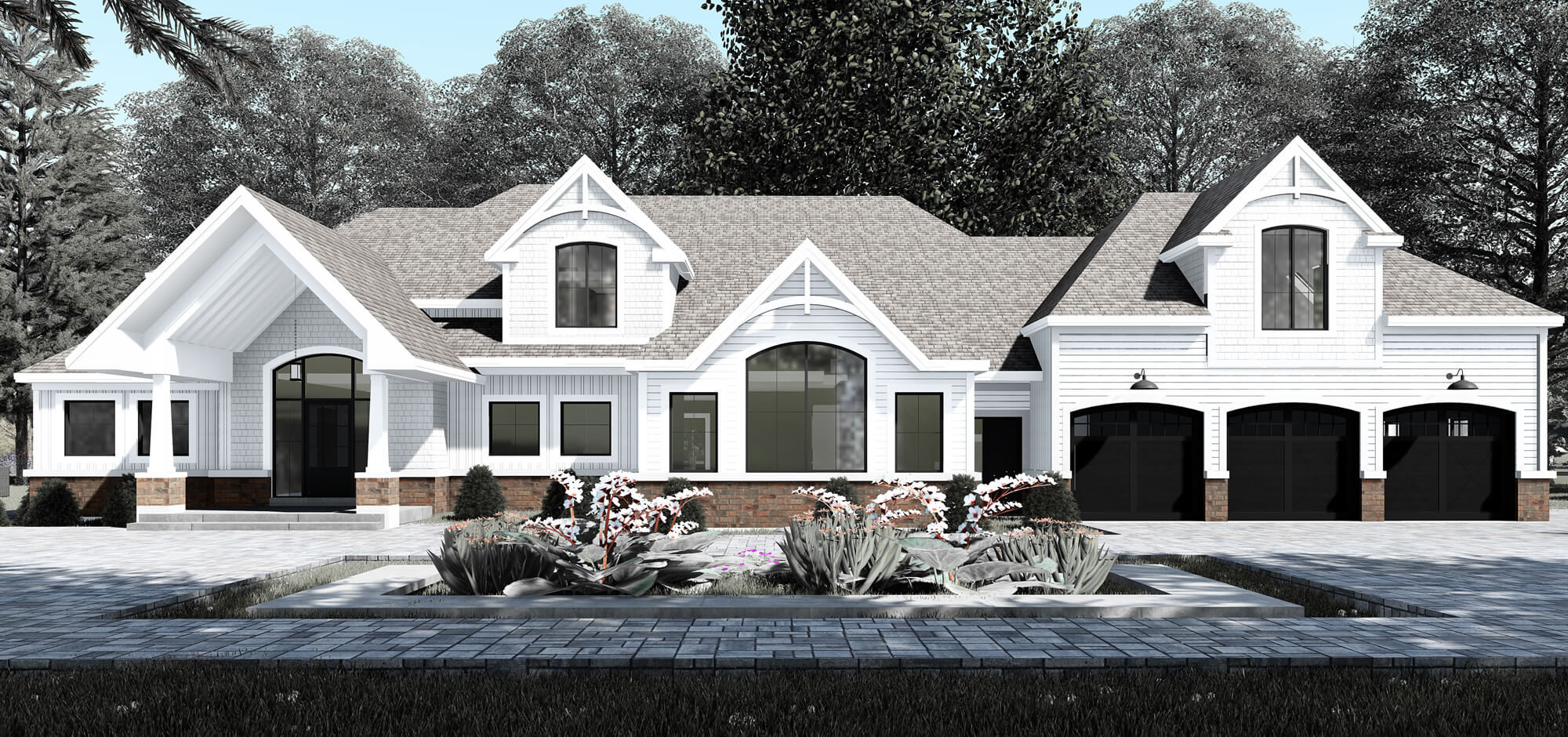 Services
Residential Architecture
Our collaborative process initiates and inspires unique design ideas. Our delivery model is built to ensure success and accountability from concept to completion and our services are provided in a flexible manner allowing the ability to meet any objective. To accomplish this, we break the architecture phase into three stages: Design Development, Construction Documents and Construction Administration.
Our design approach is driven by the natural environment as well as innovation, simplicity and designing beyond the mundane and ordinary. We then exercise that balance between creativity and function to design buildings and homes that inspire emotion and a sense of purpose. MT provides residential architecture and home design with an unrivaled attention to detail and style.
Design Development
Includes: Main Floor Furniture Plan, Upper Level Furniture Plan, Exterior Rendering, Exterior Materials Sample Board.
Construction Documentation
Includes: Foundation Plan, Framing Plan, Roof Plan, Elevations, Cross Sections, Construction Details, Materials Selections and Placement, Basic Site Plan.
Consultant Coordination
Includes: Structural, Mechanical, Electrical, Geotechnical engineers, HVAC Designer, TRUSS and Lumber designer, septic design, site works.
Application Submissions
Includes: Municipal, Conservation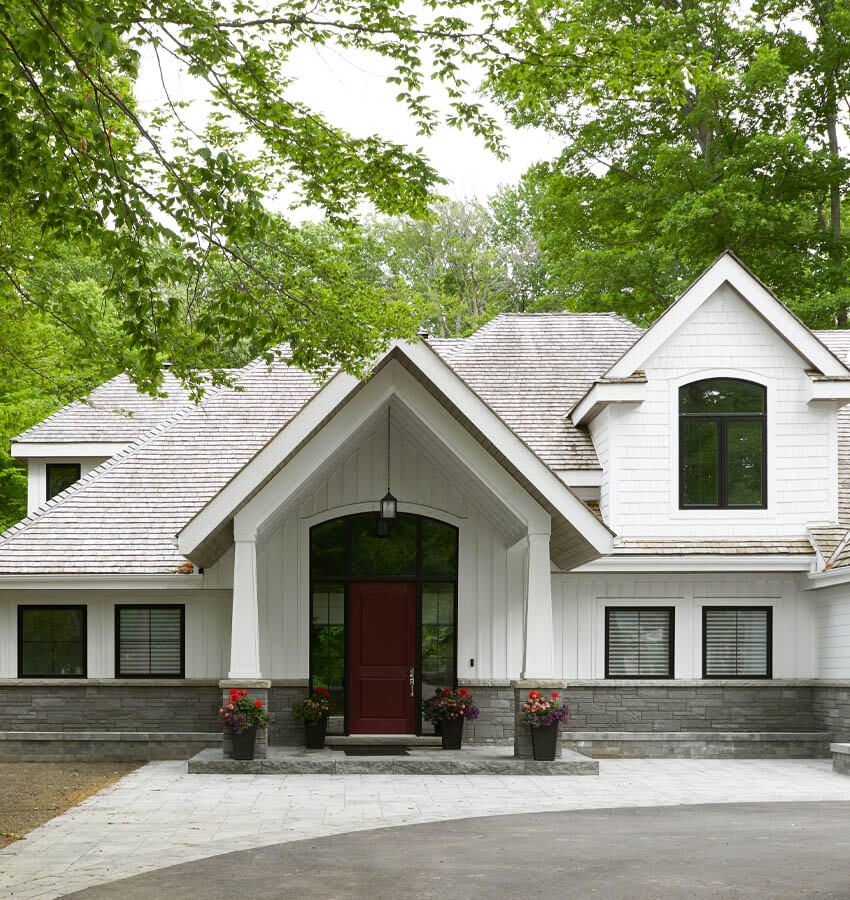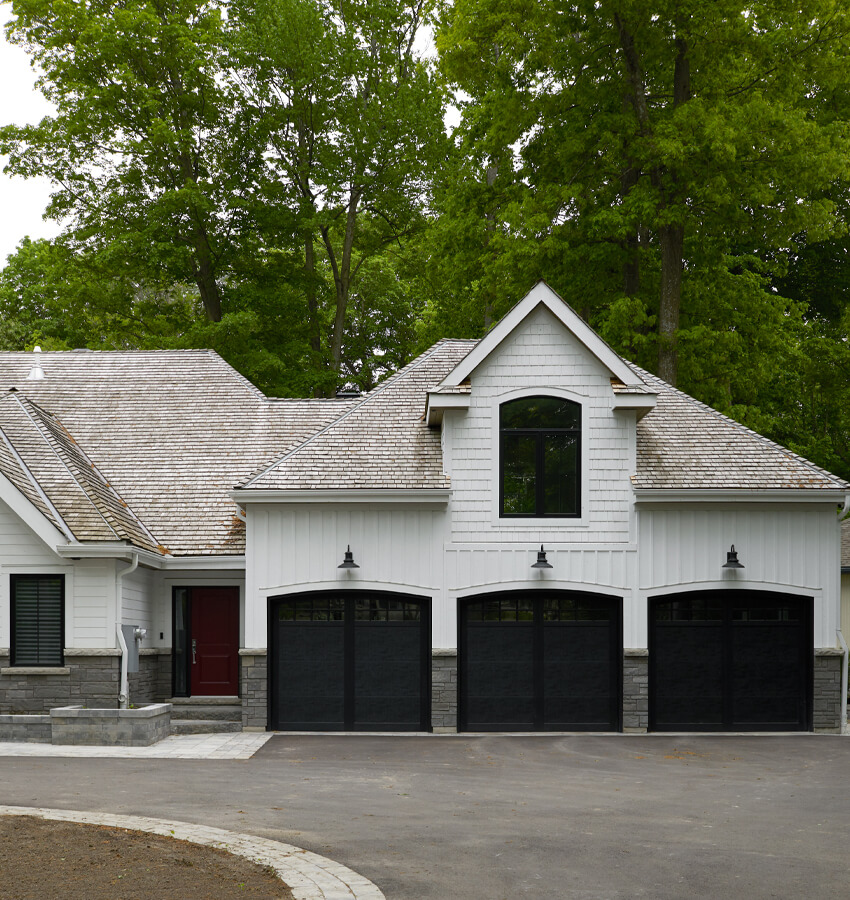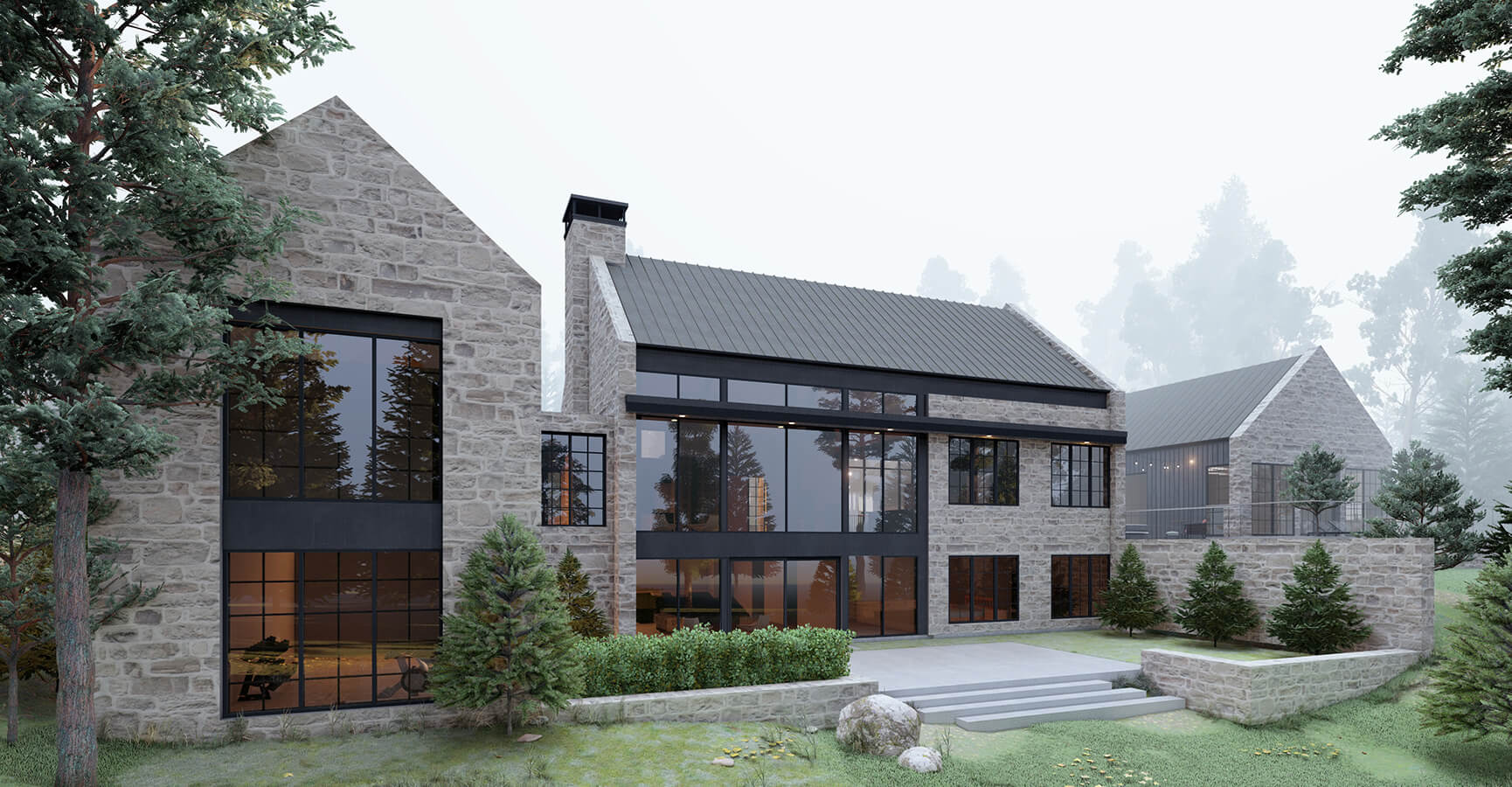 Other Services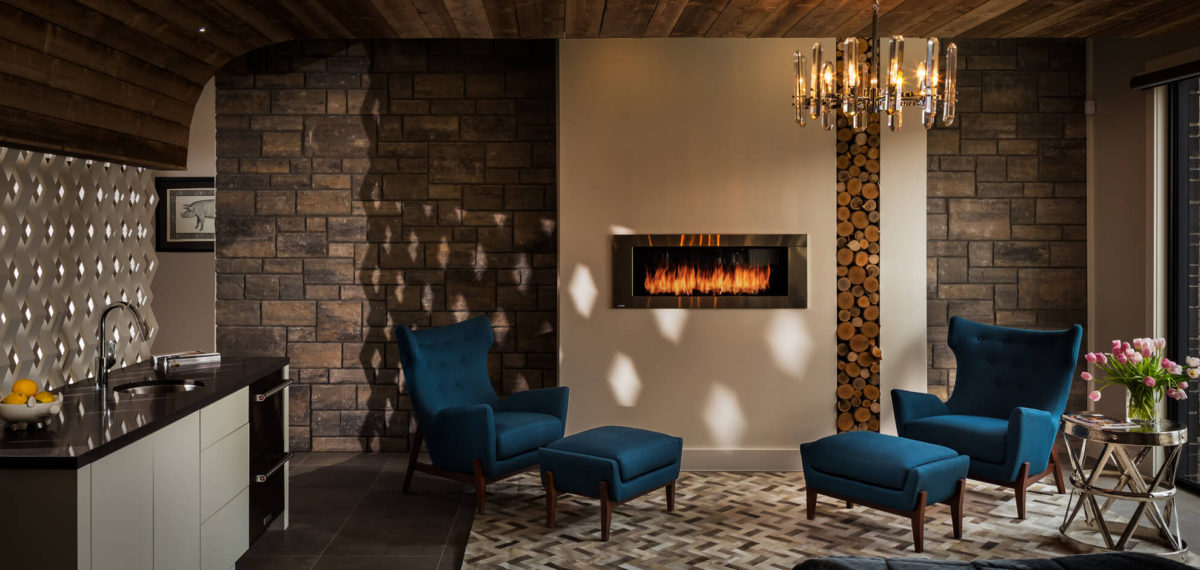 We thrive on creating unique and luxurious interiors that reflect the homeowner and encompass their functionality making a perfect space they can call home. We create through the use of natural materials, an understanding of the environment and the ability to translate a vision into beautiful form and efficient function.
View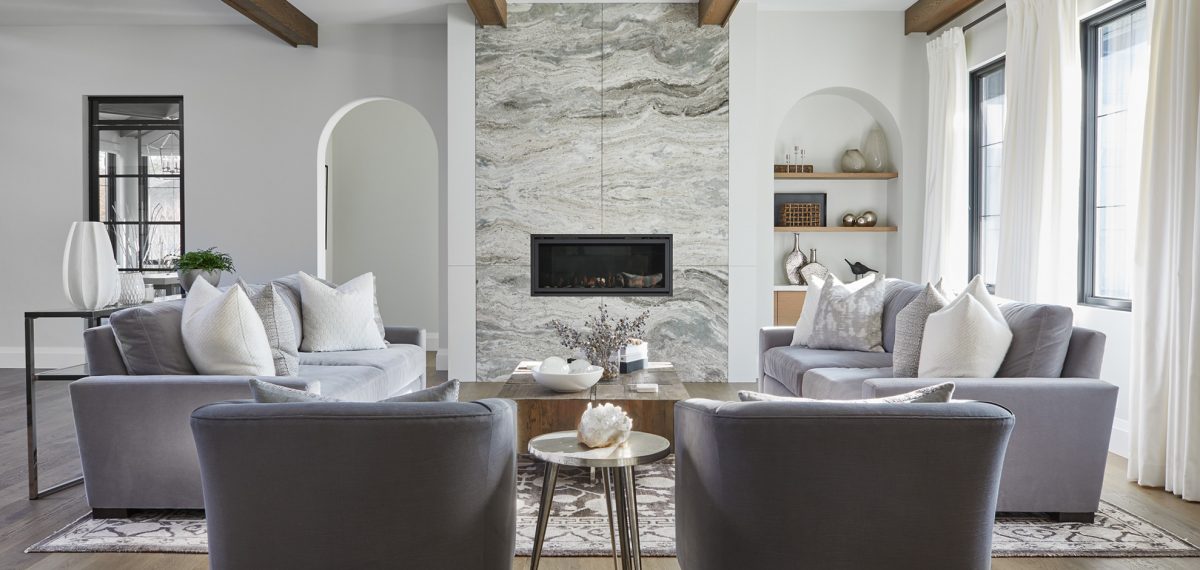 Our visions are not complete without carefully selecting and placing the lighting, furnishings, artwork, and accessories. We work closely with our clients to curate unique and memorable pieces that compliment their style and embrace the functional requirements of each space. By using specific elements such as light, colour, texture and pattern, we are able to finalize the design intent...
View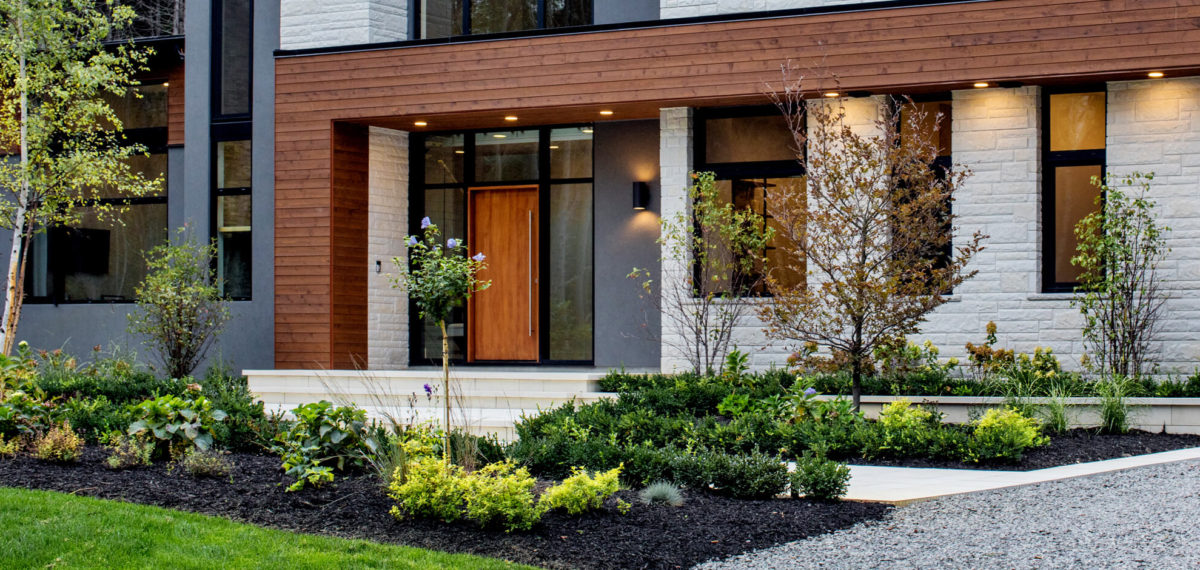 Landscape architecture plays an important role in integrated design as it is the transition between the home and natural environment. The true function of a home does not stop at the exterior walls, it extends outside and needs to be incorporated in to the overall story.
View