Our designs are inspired by the natural environment.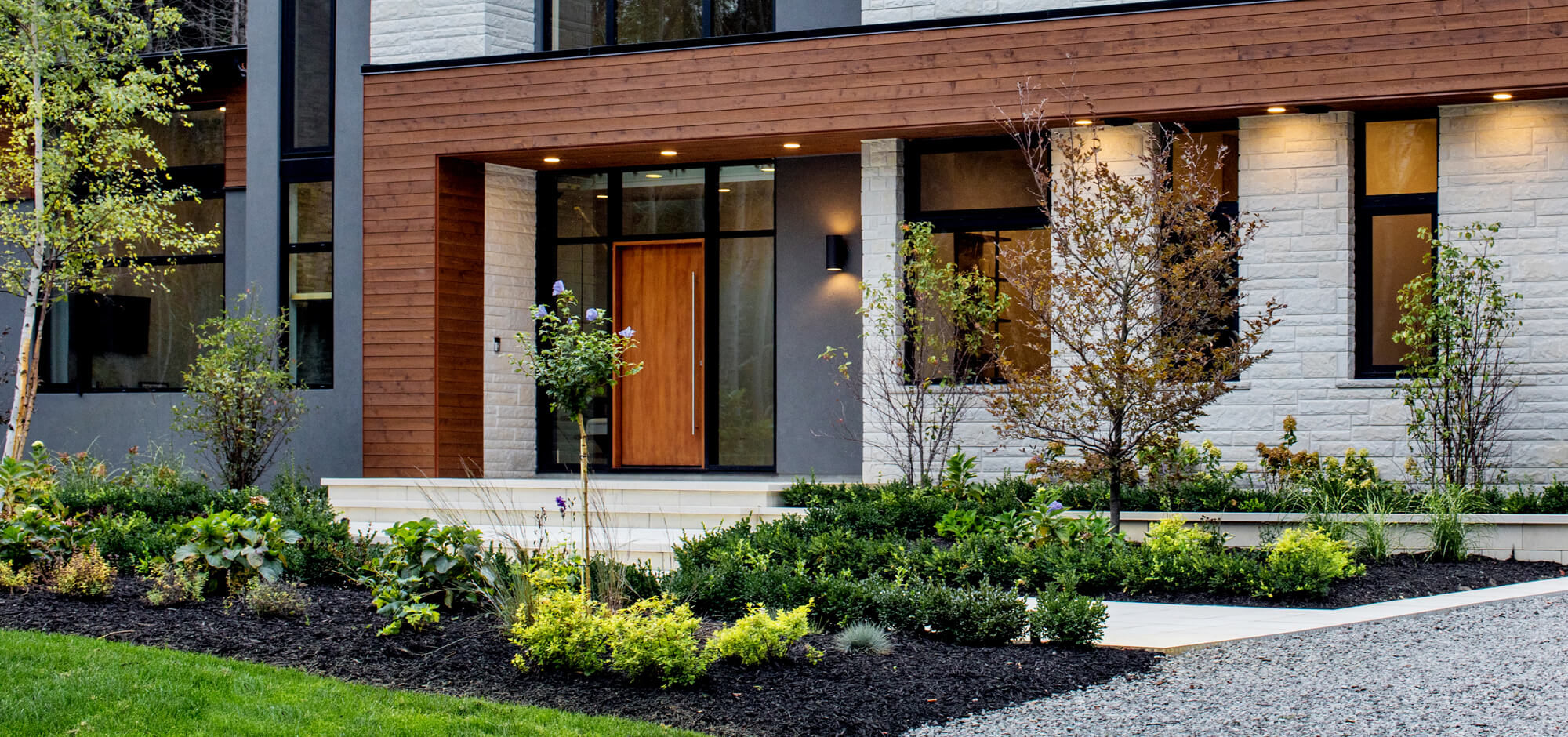 Services
Landscape Architectural Design
Landscape design plays an important role in the design process as it is the transition between the home and natural environment. The true function of a home does not stop at the exterior walls, it extends outside and needs to be incorporated into the overall story.  We believe that great landscape design is as much about designing the home into the landscape as it is about designing the landscape around the home.
Through our process we draw inspiration from the surrounding environment, discover opportunities within the site, and solve design challenges with creativity and purpose. Our goal is to provide designs that ensure the architecture and landscape function as one, fit seamlessly into the context of the site, and reflect our client's personality and style. We provide a range of flexible design services to meet the specific requirements of our projects.
Landscape Design Services:
New Home Master Site Planning
Entrances & Driveways
Lot Grading
Retaining Walls
Pools
Patios
Water Features
Gardens
Landscape Design Process:
1/ Design Development
Site Visit & Measure
Kick-off Interview
Base Plan
Budget Review
Mood Boards
Concept Plan
Presentation Boards
3D Renderings
2/ Construction Documentation
Existing Conditions/ Demo Plan
Utilities Plan
Layout & Materials Plan
Grading Plan
Planting Plan
Lighting Plan
Details
3/ Construction Administration
Issuing Documents for Tender
Bid Review
Communication Through Construction Phase
Attending Construction Meetings as Needed
Site Visits to Review & Inspect Work
Troubleshooting Material & Fixture Delays
Solutions for Existing Site Conditions
Reviewing Shop Drawings & Submittals